Article Amendment Workshops
Date/Time
Date(s) - May 11, 2023
4:00 pm-5:30 pm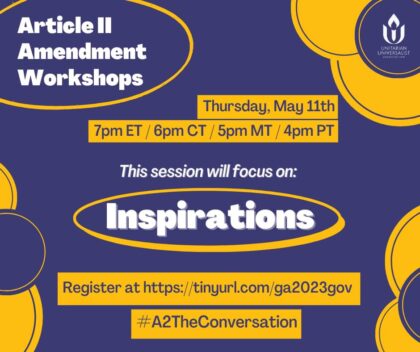 As you know, your UUA Board will host three Article II Amendment Idea Workshops. Each workshop now has a theme!
This Thursday's (5/11) workshop will focus on INSPIRATIONS and IDEAS RELATED TO THE CURRENT SIX SOURCES.
Here are the themes for the other workshops:
5/18 – Values & Covenant
5/21 – Purpose, Inclusion, Freedom of Belief, Etc.