LGBTQ & Allies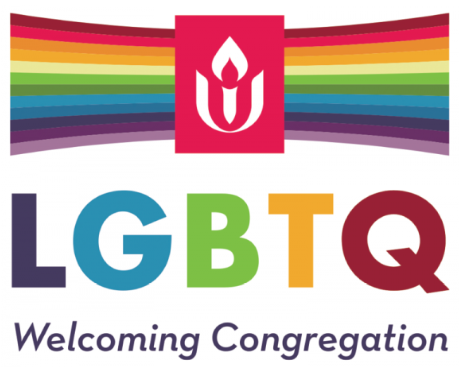 Each of us has worth and dignity, and that worth includes our gender and our sexuality. As Unitarian Universalists (UUs), we not only open our doors to people of all sexual orientations and gender identities, we value diversity of sexuality and gender and see it as a spiritual gift. We create inclusive religious communities and work for LGBTQ justice and equity as a core part of who we are. All of who you are is sacred. All of who you are is welcome.

In the 1980s and 90s, when the word "welcoming" became a code word for lesbian, gay, and bisexual people, the Unitarian Universalist Association launched a Welcoming Congregation Program to help us learn how to undo homophobia—and later, transphobia (prejudice against transgender people)—in our hearts and minds, our congregations, and our communities.
UUCMP is recognized as a Welcoming Congregation. The spiritual practice of welcome is a very important one to our faith community.